Seven Spanish Angels feat. Tomirae Brown, Limited Edition EP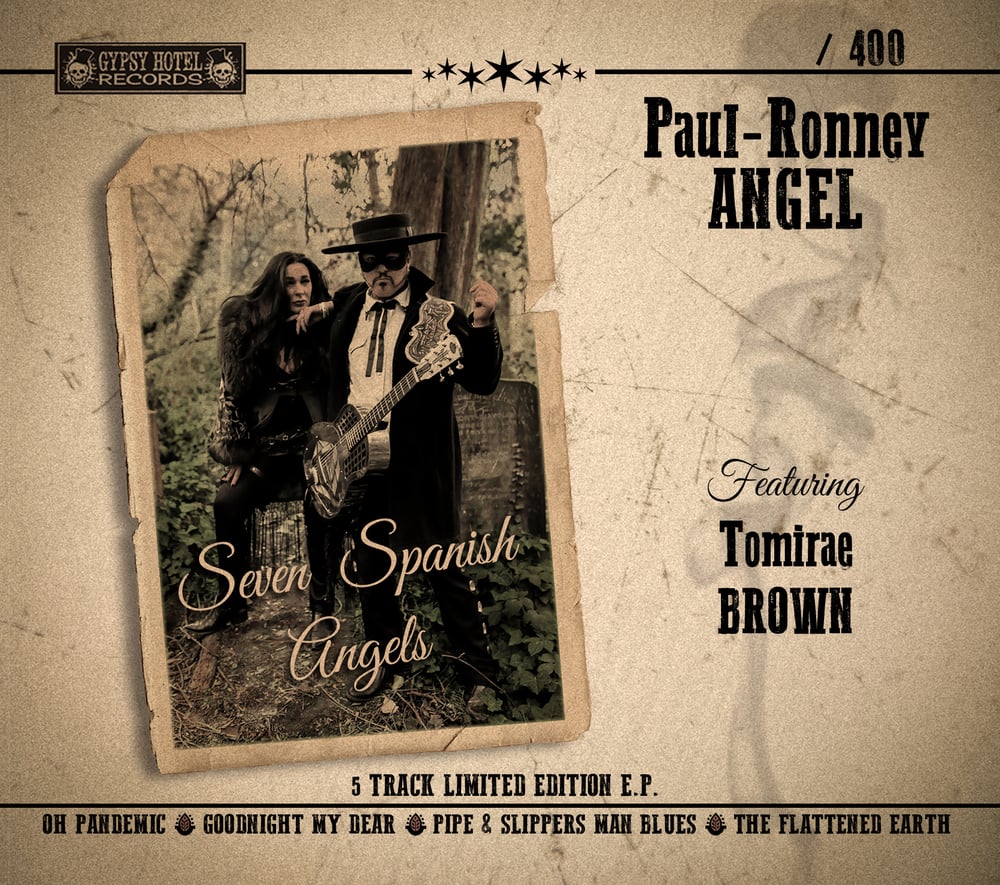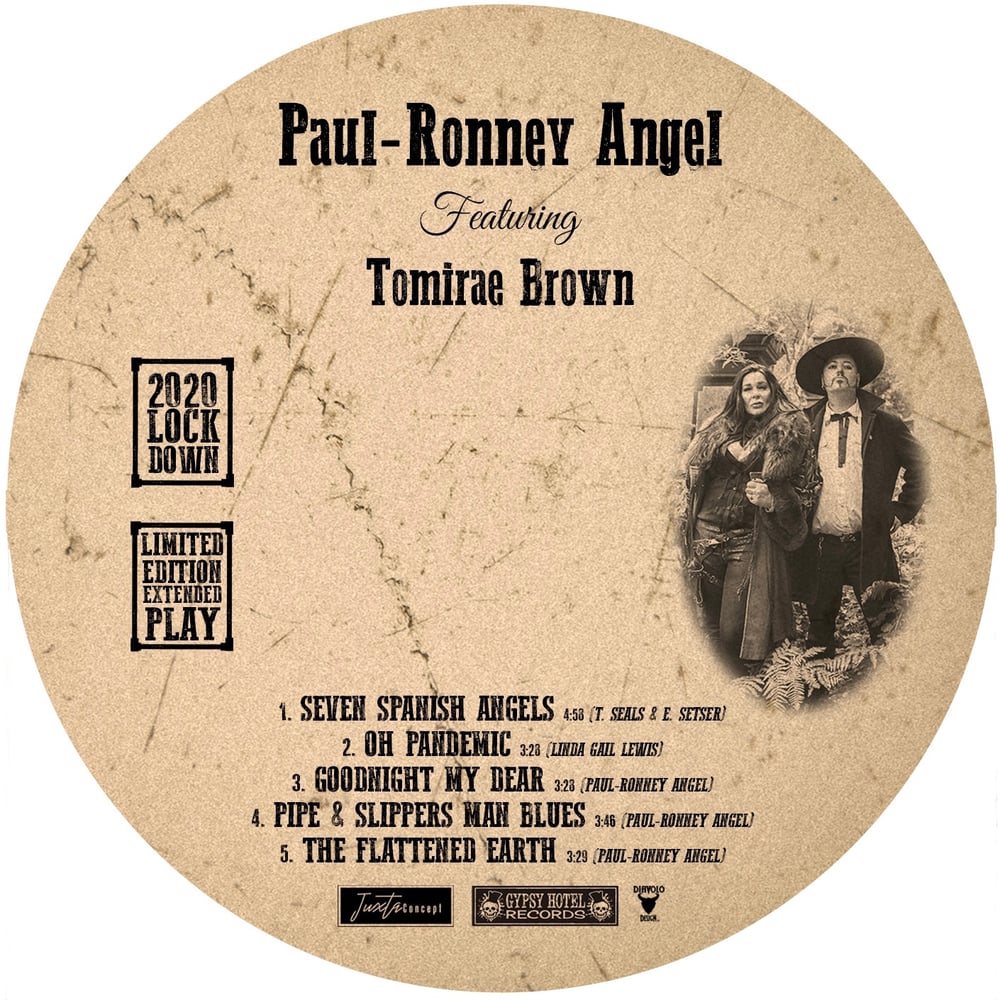 Features 4 songs that are not released elsewhere
Hand numbered /400
Personally signed
Seven Spanish Angels is a duet with Tomirae Brown (backing singer and widow of the legendary Godfather Of Soul, Mr James Brown).
She also features on 2 other songs, penned by Linda Gail Lewis; Oh Pandemic and a kick ass re-working of The Urban Voodoo Machine classic Goodnight My Dear.
Mr Angel steps out alone with his guitar for Pipe & Slippers Man Blues and plays multiple instruments on the dreamy new composition The Flattened Earth.
Sure, everyone can buy a digital download but only 400 lucky shoppers will be able to purchase this limited edition CD EP, which features 4 songs that will not be available to download.